Unasked questions: More on the Disney/Christie digital cinema deal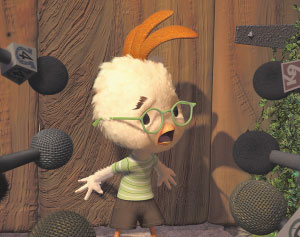 More on
yesterday's news...
The Orlando Sentinel
has a piece from Bloomberg that quotes the CEO of Access Integrated Technologies, the company that's supplying the servers:

"This is a partnership that will kick-start digital cinema in the U.S.," Mayo said.

Exhibitors will pay only for installation and maintenance, and Disney will pay Christie/AIX each film's one-time cost of creating a digital print.

"That's the revenue stream that pays us back for the installation cost," Mayo said.

Forbes
is carrying a piece written by Ben Fritz of Variety. He notes:

...[T]o reach its goal of 2,500 [digital] screens, Christie/AIX will need outside funding, most likely from Wall Street investors.

To attract that coin, Christie/AIX needs studios to provide digital content. Disney is the first to offer to do that.

"We're the first, among what I hope will be many, to make a commitment from the studio level," said Disney exhibitor head Chuck Viane. "That enhances the ability of Christie to put financing packages together for exhibitors.

Here are two questions that I haven't seen any reporter asking:
- To theater owners: Are you happy with the prospect of paying installation and maintenance costs for these systems? What is Christie/AIX telling you about how much installation and maintenance will cost?
- To Disney and other studios: Won't, in the short term, digital cinema potentially increase the complexity (if not the cost) of distribution, since you'll now be distributing movies in the old celluloid 35 mm format, as well as the new digital format, via either satellite or hard drive?
(At right, that's 'Chicken Little,' the star of Disney's forthcoming film, which will be shown in digital 3-D in 100 theaters.)